CD Duplication Atlanta
Atlantacdduplication.com is committed to providing quality CD Duplication at the best possible price available. We are located in the the Atlanta metro area and we ship all over the USA. We provide a wide range of CD packaging, from jewel cases, slim cases, Digipaks, eco wallets, and clear sleeves. We are sure you will find the perfect solution for your CD duplication project. We also offer our award winning CD Cover design for clients who need graphic design. We are the leader in Atlanta CD Duplication. We offer full color printing of CD inserts and CD's or you can get our basic black text disc for our special low price of 100 CD's Bulk for $40.
We also offer DVD Duplication. You can get your DVD's bulk or full blown with cases and insert wrap around covers. We specialize in short run CD duplication. Atlantacdduplication.com is located in the Atlanta metro area. We have built a reliable reputation as a supplier of CD and DVD duplication for a decade. We excel in fast turnarounds. We are known for our low prices, and timely customer service via email or phone calls. You can reach us 404-307-9703.
We ship daily around the USA via Fedex, UPS or the US postal service. Once your product ships, we will provide you with a tracking number on all your purchases. If you require less than 500 CDs Duplicated we are ideal for your project because we specialize in short run without a drop off in quality. Our CD duplication in Atlanta offers superior sound quality coupled with great customer service and fast turnaround times.

Call Us Today! 404-307-9703
Email us at Atlantacdduplication@aol.com
We offer customer friendly CD Duplication in the Atlanta Metro Area. Please email us or give us a call about your CD and or DVD project. We specialize in short run CD Duplication, but we do CD runs from 50 to 5000. Please take some time to browse the site for details on services and fast turnaround times. We offer Cheap CD Duplication, with a fast turn around time. The best CD Duplication in Atlanta and beyond. Shoot us an email at atlantacdduplication@aol.com if you have any questions. or call us at 404-307-9703.
We offer CD insert printing starting at quantities of 50 and up. We print 100 CD inserts for $40. If you need mixtape covers printed we have you covered. We make the process simple and fast.
We provide a full range of Cheap CD Duplication for music needs. Our Goal is to assure you with a great mix of short run CD duplication options. We also offer premium DVD Duplication. We deliver state of the art duplication that meets your budgetary needs. We offer graphic design and can provide you with a eye popping solution. We can provide you with a full suite of services to meet your cd duplication needs. Call us today
CD Inserts 100 qty For $40 Call us Today!
404-307-9703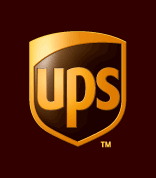 WE SHIP WORLD WIDE UPS