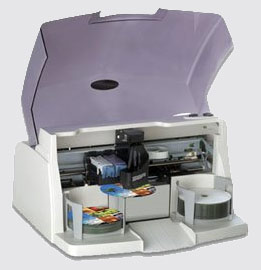 CD Duplication Short Run - CD Duplication


Soundcraftcd.com CD/DVD Duplication/Replication Services
Located in the Atlanta Area, Atlantadisc.com CD/DVD short run CD duplication is a leading provider of CD & DVD manufacturing, including Audio CD Duplication, CD-Rom Duplication, DVD Duplication, Data CD Duplication and much more. Our goal is to provide our clients with most integrated quality CD service available. We want to give our customers a professional package for their product.
We offer flexibility to meet your CD and DVD needs with the best possible prices we can provide. Atlantadisc.com CD/DVD duplication and CD/DVD replication provides the most comprehensive packages in the industry. We have no hidden fees. Our CD duplication prices normally include the initial art design set up and proofing. We can design your project for your or print your supplied art work files. You can place your order with Atlantadisc.com CD duplication and DVD duplication via phone, email, or fax. If you are in the Atlanta area you can bring your project in person by making an appointment. We specialize in CD duplication short run. We cover all CD duplication and printing needs.
CD duplication clients can place orders at our Atlanta office. Atlanta area clients can work with one of our sales reps to complete their CD Duplicating service. Atlanta is growing area where many artist promote their projects and we have worked with many people of the years and have a lot of experience in CD Duplicating.
Please feel free to browse the rest of our website to see other great artist that we have worked with around the country. Atlantadisc.com is CD/DVD duplication professional source for you CD and DVD duplication and replication needs.
We provide and specialize in Audio CD Duplication, short run CD duplication, CD duplication and printing services. Please feel free to call us toll free 877-514-8340 or contact us via email at atlantadisc@aol.com